TOUR ESCORTS
Paul D. Maley
Primary organizer and tour leader for RING OF FIRE EXPEDITIONS, he is a veteran of 70 solar eclipses. Formerly worked at the NASA Johnson Space Center supporting Apollo, Skylab, Shuttle, and International Space Station programs for the Mission Operations Directorate. He holds degrees in astronomy and mathematics, physical science and business and designed RING OF FIRE EXPEDITIONS as a public outreach arm of the NASA Johnson Space Center Astronomical Society in Houston, Texas USA.  He has conducted numerous science and personal expeditions overseas and continues to design new ones each year. His specialty is observing occultations of stars by asteroids and space debris tracking; hobbies include running and visiting active volcanoes.
Claude Nicollier
A former ESA astronaut and veteran of four Space Shuttle missions, Claude has logged more than 1,000 hours in space including 1 spacewalk to install new instruments on the Hubble Space Telescope in December 1999.  He served on STS-46 in 1992, STS-61 in 1993, STS-75 in 1996, and STS-103 in 1999. He is the recipient of the NASA Distinguished Service Medal and four NASA Space Flight Medals. Education includes degrees in physics and astrophysics, and a three decades part time tour of duty as a pilot in the Swiss Air Force. He enjoys mountain climbing, flying, and photography.
Dr. Patricia Reiff
Professor Patricia H. Reiff is a Professor in the Department of Physics and Astronomy and was the founding Director of the Rice University Space Institute in Houston. Her research focuses on space plasma physics, mostly in the area of magnetospheric physics: "space weather". Her research includes study of the aurora borealis, solar wind-magnetosphere coupling (including solar wind control of magnetospheric and ionospheric convection), and magnetosphere-ionosphere coupling. Pat is a veteran of 14 total and 2 annular solar eclipse expeditions. She is also co-developer of the "Discovery Dome" planetarium system, with more than 300 installations around the world. See:  http://www.discoverydome.com
Dr. Jacques Guertin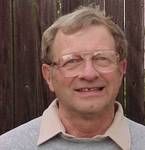 Since 1963, Dr. Guertin has been viewing and photographing total eclipses of the sun, having been clouded out in only 5 of 24 eclipse expeditions (20 total, 4 annular).  More than 200 of Jacques's high-resolution photographs of the chromosphere, prominences, and inner corona have been published in magazines such as Astronomy and Sky &Telescope.  Jacques has also organized and led groups to difficult eclipse locations such as deep in the middle of Borneo (1988) and the Sahara (Niger, 2006), and Atka (Aleutian Island, 1990).
Besides eclipses, Jacques has extensive experience in nature photography, and in-depth knowledge of cameras, lenses, and telescopes.  Jacques provides suggestions on how to photograph various features of a total solar eclipse using a digital camera as well as a traditional camera using photographic film.
[hr style="1,2,3,4″ margin="40px 0px 40px 0px"]
Ring of Fire Expeditions (ROFE) is the longest consecutive astronomical tour organization in the United States. ROFE specializes in astro-tourism since 1970 with expeditions organized and led by Paul D. Maley of the NASA Johnson Space Center Astronomical Society and arranged by Future Travel in Houston, Texas USA. These include tours to observe such events as Halley's Comet, the Leonid meteor shower, transit of Venus, spacecraft reentries, solar eclipses, grazing occultations, and occultation's of stars by minor planets.
We are a public outreach effort of the NASA Johnson Space Center Astronomical Society led by amateur astronomers and welcome all persons who are interested in astronomy and the natural sciences. You do not need to have a science background or any prior experience to join us! Contact us to set up your perfect astronomical tour and/or cruise today!