"RING OF FIRE EXPEDITIONS" presents: RESULTS FROM THE 2009 ANNULAR SOLAR ECLIPSE IN THE COCOS ISLANDS JANUARY 26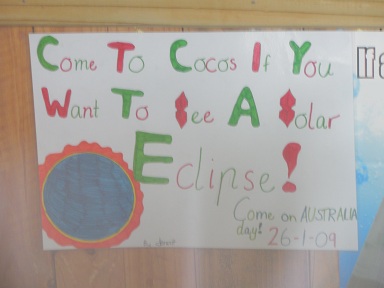 This was a private expedition to a place where it was likely that weather might pose a major problem. Sure enough, that is what happened. But the idea was also to travel to one of the places I had always wanted to visit, and this was a really good excuse.
The Cocos Islands are administered by Australia and is composed of two atolls and 27 coral islands. Roughly 600 people call the place home.  At the time we traveled there we had to go from Houston to Sydney to Perth, then to Christmas Island and finally to the Cocos Islands.
Home Island is the main populated area and the chief mode of transport is by car or bicycle. You can traverse from one end to the other in about 20 minutes by car, but we walked and used bikes given to us by our small motel. We had a nice room facing the sea and though it rained daily, I was undeterred since at night there were plenty of good observation opportunities as well as for photography of the southern sky.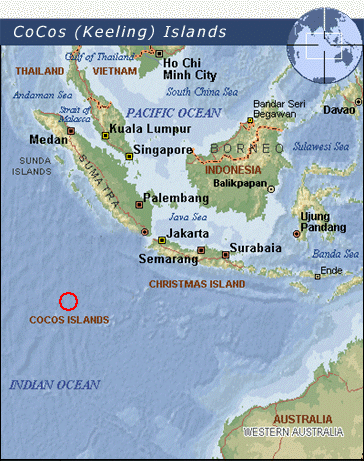 The Cocos Islands are a wonderland for crabs! Many species of crabs make their home there – you'll see them on the sandy beaches and forest floors. Look out for the purple land crab, red hermit crab and horn-eyed ghost crab. Other, much rarer, crabs include the huge robber crab and the Christmas Island red crab that is found only on the Christmas and Cocos Islands. When you are driving along crabs will migrate in front of you and many are squashed because they cannot get out of the way fast enough. Also you hear them at night when you are walking or running along roadways.
If you want to know what is happening, dont expect internet availability. You need to read the chalk board on the side of the pub.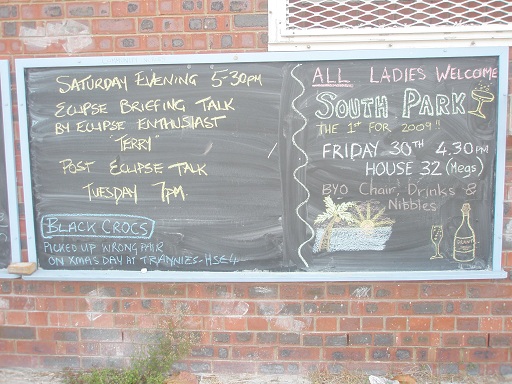 There is one grocery store that has some items, others have to be ordered and it could take weeks for them to arrive.  Dining can be a challenge as there are just 3 or 4 places to eat, one of which was closed due to the owner's illness. The others kept very short and odd hours. Since all goods must be imported the islands are an expensive place.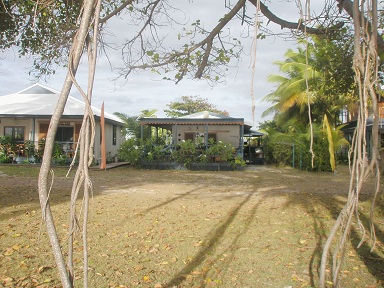 We stayed in a small house facing the sea. A really nice location. There is no air conditioning, just a ceiling fan.
The view from the back of the house was wonderful and every night we could see the sun set.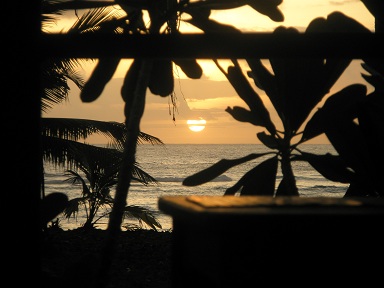 In the afternoon we could use the giant umbrella and watch the horizon for evidence of anything or anyone. We never saw a thing. A very peaceful and relaxing place to spend a vacation.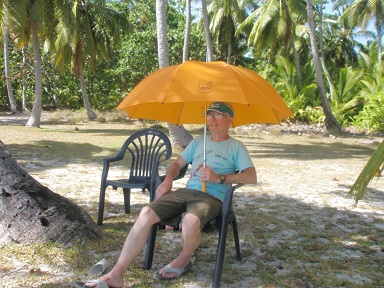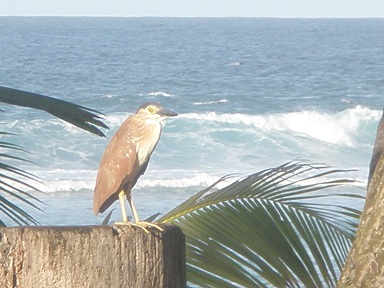 Local birdlife can be sporadically seen.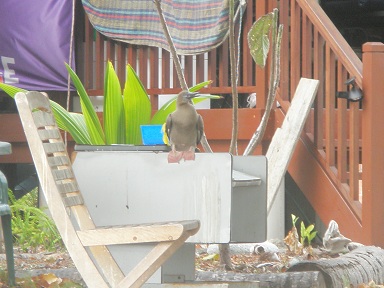 And there are some bird oddities to be spotted too.
Biking around the island can be interesting since you dont have to worry about traffic jams.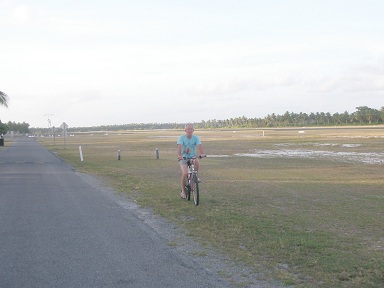 PREPARING FOR THE ECLIPSE
Since the Cocos are in the southern hemisphere I had to set up my Meade 2045D and heavy Nikon D100 to be sure the motorized drive would track properly and it was properly counterweighted.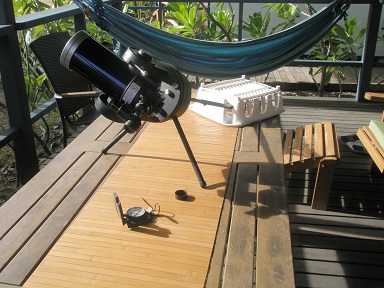 I had to use a plastic crate to contain one of the tripod legs to keep it from falling over. That seemed to work.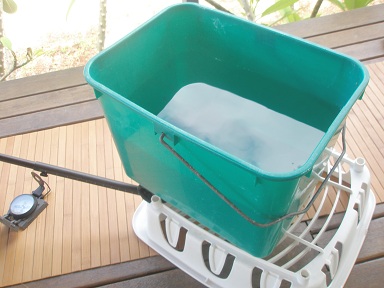 But going out to the beach required additional replanning including taking a bucket that would contain enough water to hold the leg in place.
Apparently there is a local eclipse god.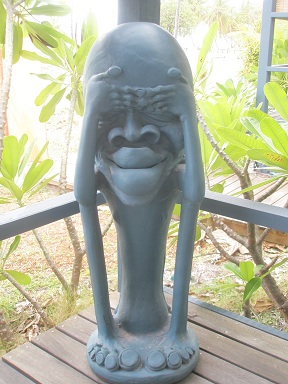 There is a statue of him on our back porch.  My plan for the eclipse was to find a decent site but to do so meant dealing with obnoxious and territorial crabs. I had an altercation with one of them which lasted a while. The crab one, so I moved on. He had lots of friends backing him up.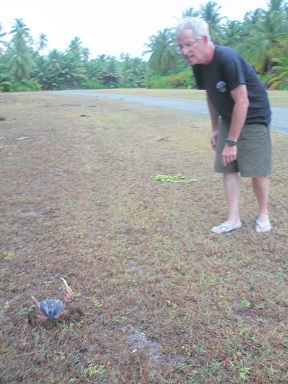 One eclipse afternoon Lynn and I loaded up our landlord's car and then headed off down the island.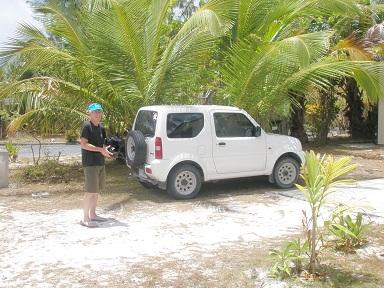 On one end I came across a picnic area with a table on which I could set my scope.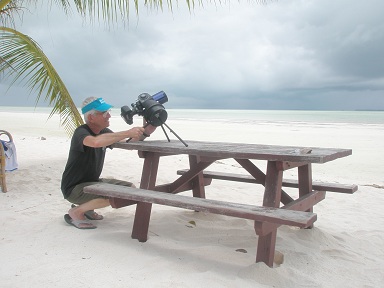 but it became apparent that rain was approaching and there were clouds almost over the entire sky. We then headed off for the opposing end of the island as central eclipse time approached and found a different site.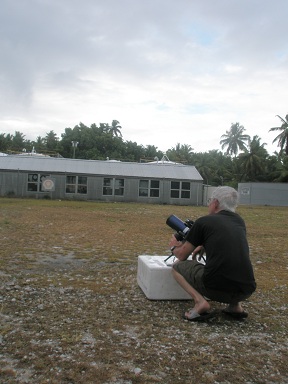 For a while it looked like the sky would break, but alas, it did not. There was really no good travel options as a large rain system was intersecting the region.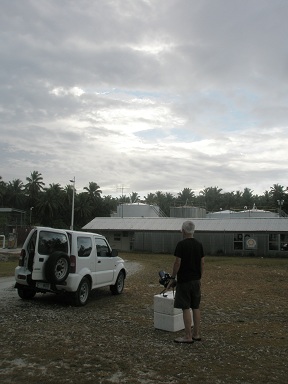 The sun was just inside a cloud layer that was tantalizingly close to a clear zone.
There is a small running club (the Hash House Harriers) and we did spot the group on one occasion. But the HHH is actually a drinking club that is into running , so their discipline is somewhat questionable.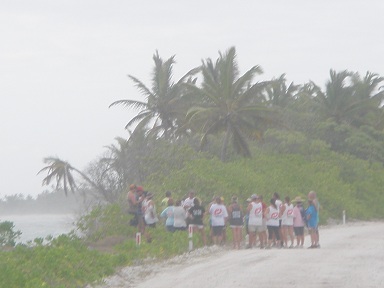 Ring of Fire Expeditions (ROFE) is the longest consecutive astronomical tour organization in the United States. ROFE specializes in astro-tourism since 1970 with expeditions organized and led by Paul D. Maley of the NASA Johnson Space Center Astronomical Society and arranged by Future Travel in Houston, Texas USA. These include tours to observe such events as Halley's Comet, the Leonid meteor shower, transit of Venus, spacecraft reentries, solar eclipses, grazing occultations, and occultation's of stars by minor planets.
We are a public outreach effort of the NASA Johnson Space Center Astronomical Society led by amateur astronomers and welcome all persons who are interested in astronomy and the natural sciences. You do not need to have a science background or any prior experience to join us! Contact us to set up your perfect astronomical tour and/or cruise today!